Personal information
Name: Paul Kalungi
Date of Birth: 21-01-1989
Country: Uganda
Study: Nursing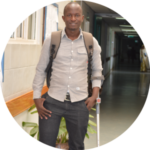 Why I need the iSTEPup Foundation 
Would it be possible for me to achieve my dream without this help?
A very big NO. It is impossible. I am coming from the family of 6 were I am the first born. my mother and father separated when i was young. My mum is an illiterate woman. In Uganda if someone has not gone to school, its hard to find a job. So the little I had studied was because of God's mercy.
Now the new transition in my life of being an amputatee wouldn't permit me to find a good job to be able to take my self through school. My siblings are very young, so no one would help me. So I am very sure that without this great help, I wouldn't be in school by now.
The other fact is that, school, especially medical school in Uganda is very expensive, so I wouldn't be able to pay my own fees. To facilitate
myself through school, I would need more than 10 years to save enough money to sustain myself through school.
Buddy 
Jan Henk Dubbink, chairman of the iSTEPup Foundation.
Together with many others from across the world, I decided to help Paul as he was in a tragic accident and could not work to finance his study anymore.
I have been coordinating donations from more than 30 donors from six different countries. I am often told that the transparent way of donating to a clear goal is greatly appreciated and makes donating more appealing. Paul is now fulfilling his dreams.
Paul's story was the reason to start the iSTEPup concept. Unfortunately there are many more ambitious young people, like Paul, who have the talent and motivation, but not the financial means to study. We would like to help them by offering scholarships!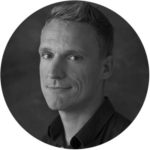 Study information
Study: Bachelor of Nursing Science
University: Clarke International University
Location: Kampala, Uganda
Start date: August 2016
Expected graduation: 2019-2020.
Costs per year for iSTEPup: $1900 [€1715] (source: http://www.ciu.ac.ug/)
Costs per semester for iSTEPup: $950 [€858]

Pauls Testimony @ Haydom Lutheran Hospital in 2015 before starting his studies in Uganda