Personal information
Name: Angelina Serwaa Mintah
Date of Birth: 02-12-1994
Country: Ghana
Study: Medicine [level: Bachelor]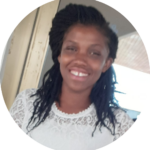 Study information
Study: Bachelor of Medicine
University: University of Tamale
Location: Tamale, Ghana
Start date: August 2019
Expected graduation: 2024-2025
Costs per year for iSTEPup: $2000 [€1830]
Costs per semester for iSTEPup: $[€]

Why I need the iSTEPup Foundation 
I am Angelina Serwaa Mintah, a Ghanaian studying medicine at the University for Development Studies. I am from Kuntunso, one of the farming communities in Ghana. I am the fourth of six children. My parents believe that the best thing to leave your child with is the legacy of education.  They are trying their best but due to the difficult circumstances beyond their control, they are not able to help me achieve my target. My father is  retired and he has no solid job to support us. My mother is a teacher at a public school with meager salary. In these circumstances, it is difficult to support my 6 years of education at medical school.
I have just started my first year. I applied for this programme of study because I have always wanted to be a doctor. I know this is a profession borne out of the sympathy that one has for fellow human and the desire to help those in sorrow, needy and the sick. I come from a community where health is not easily accessible, women, children and bread winners of families die because of the absence of a health facility and qualified personnel and even some are scared of going to the hospital because of financial difficulties. As a child I had a febrile convulsion and my mother told me about a doctor who took care of not only me but my mother also by consoling and educating her. I want to pursue this course to help my nation in promoting health and wellbeing and also be one of those who helped put a smile on my mother's face. I also want to be a motivation to girls in my community, to make them know that there is no limit to how far a female child can go academically. I heard about your scholarship about a month ago through a family friend. He told me about how your noble organization has empowered people in my situation to do more. I perceive this scholarship opportunity as a stepping stone to achieve more and help to make health more accessible in my country. I believe my dreams are in line with your goals.
I would like to point out that I am determined to make the most out of this scholarship programme so as to be a good asset to my nation and the world as a whole.  I promise to make judicious use of everything that ISTEP UP will provide to assist in making my dreams a reality and I will be a responsible ambassador as well as a good doctor to all humans. Thank you so much for your massive life touching support to me.
Buddy 
Harm H. de Haan, consultant in Ob/Gyn, Isala Clinic, Zwolle, the Netherlands
With pleasure I will take my responsability being "buddy" for Angelina Serwaa MINTAH. She is studying Medicine at the University of Tamale, Ghana. Angelina originates from Berekum, a small town in the Brong-Ahafo region, about 8 hours drive south-west of Tamale. Berekum is a regional centre, a trading and farming country, with a population of about 40,000. In Berekum the Holy Family Hospital (HFH) provides medical services for the town and the surrounding areas, where lots of small clinics and district hospitals refer their patients to the HFH. Some 35 years ago I spent time working in the HFH; in those days, the mid-80s, the hospital was managed by (mainly) Dutch doctors who had specialized in tropical medicine. Since 7 years we have started a cooperation with the HFH again; former tropical medicine doctors from Holland visit Berekum 2-3 times a year for training and teaching purposes. The local situation in Berekum has changed enormously; Ghanaian house officers, medical officers and even fully qualified specialists (Obstetrics and Gynaecology, General surgery, Paediatrics and Internal medicine) run the hospital, participate in the management and train Ghanaian medical (and midwifery) students. A very good, well managed and solid training facility has been created, where foreign aid is welcome, but not fundamentally needed any more. We have started a foundation (the "stichting Berekum; www.berekum.nl), started fundraising for teaching facilities and renovation of the old structures, and started a cooperation with the training facility in the Netherlands for doctors in International Health and Tropical Medicine (OIGT). Continuously, 4 of these OIGT trainees per year are given training in Berekum; now the Ghanaian specialists train and teach the Dutch doctors; completely the other way around compared to 35 years ago!
The continuity in the staff of the HFH is reflected by the presence of mr. Edward Mintah; head of the Operation Theaters in Berekum since over 40 years. He provided anesthesia in all those years, does training of Physician assistents in anesthesia, helps the young Ghanaian house officers and medical officers around and gives special care to the Dutch students, and house officers who spend some time in Ghana. He is of great help for our foundation, very valuable for the well being of the Dutch tropical medicine doctors (who stay at least 6 months in Berekum) and the everyday problems they encounter in Berekum. Edward is about to retire after spending a great deal of his life caring for the ones in need of medical help and advice in the Brong-Ahafo region.
One of his children, Angelina, has taken her father as an example and has decided to become a doctor. After primary and secondary school, she is admitted for her Medical training 8 hours drive to the North, at the University of Tamale. She is eager to become a good doctor, serving her country and its (sometimes very poor and poorly educated) inhabitants, she is focussed and determined not to disappoint the ones who believed in her and her abilities.
Therefor, I am pleased to serve as a buddy for Angelina. I will visit her the periods I am in Ghana, will keep in contact with her during her studies, and my be of advice to her when that is needed. I am grateful and thankful i-Step-Up gives Angelina the financial possibility to continue her study.
Photo: Left Harm de Haan, Right Edward the father of Angelina