Personal information
Name: Ibrahim Sultan Kamara
Date of Birth: 17-01-1995
Country: Sierra Leone
Study: Medicine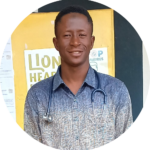 Why I need the iSTEPup Foundation 
It will be challenging to become a medical doctor in Sierra Leone without a scholarship. Having graduated from university with first a diploma in Community Health and Clinical Sciences and later upgraded my studies to a higher diploma in Community Health and Clinical Sciences, a programme that I finance through my little savings 
Having the dream of becoming a Doctor was part of my goals but I did not  see it coming soon considering the little savings I made per month or sometimes no savings per month because the money I'm making is not enough to take care of my expenses and my family. Having a family of more than ten siblings and being the first born and the only Graudate  who your siblings are all looking forward to for sponsorship to archive their goals. Making it difficult for me to consider saving money to pursue my dream of becoming a medical doctor.
The ISTEPup scholarship will make the dream of becoming a medical doctor forthcoming, considering the cost of tuition fees for medicine.
Buddy 
Barbara van Gessel, MD Global Health & Tropical Medicine
My name is Barbara van Gessel, I am working as a medical officer in Lion Heart Medical Centre, Yele, Sierra Leone. I had the opportunity to specialize in Global Health and Tropical Medicine in the Netherlands. Since then I have worked in Ghana and Sierra Leone.
For 1.5 years I have worked with Sultan as a colleague, him as a community health officer and me as his supervisor. I have been his mentor throughout his stay with us and have been really impressed by his learning curve and hard work. Sultan has a great working mentality, is always willing to help out colleagues, and can work under great pressure and with lack of sleep. I have no doubt he will work hard and will serve his community and people with a kind heart. It will be an honour to help Sultan in his endeavours and his journey to become a medical doctor. Sierra Leone and its people will benefit.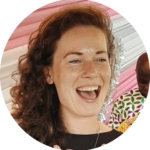 Study results
Coming soon