Personal information
Name: Umu Hawa Saffiatu Lawan
Date of Birth: 05-08-1991
Country: Sierra Leone
Study: Nursing [level: Diploma]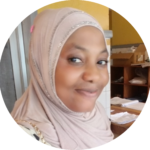 Why I need the iSTEPup Foundation 
I really love working as a medical practitioner as it gives me passion and happiness to see me help in treating the sick people.  My post studies have not been easy for me. My parents struggled to pay my college fees, but they could do much with all the pains and suffering; I still completed with my tertiary level education.
I have worked as a State Enrolled Community Health Nurse (SECHN) in Masanga Hospital Rehabilitation Project (MHRP). I suppose to be enrolled in September 2022 for a State Registered Nurse Higher National Diploma (HND)in Nursing at Njala University for duration of three-years (3 years). Though I worked as a Nurse, I didn't feel like complete ; because I had not achieve my dreams of being a State Registered Nurse (SRN) and that is why I applied to Njala University. It is my joy when I was taken by the University even though,  I worried alot of the source of the tuition fees.  It has been my dream to be come a medical practitioner. I have a strong passion and motivation to achieve my beautiful dreams and I promise that the sky will never be my limit and I want to further my studies after this SRN course ; that's a promise through the help of ISTEPup Foundation.
Buddy 
Rosa Roemers, Medical Doctor Global Health and Tropical Medicine.
I got to know Umu as one of the most hardworking and good nurses of the maternity ward. She is dedicated to provide the best care for her patients and to do so she works as an excellent teamplayer. Later Umu moved to the Emergency Unit were she learned to deal with a wide variety of acutely ill patients. Currently Umu is working in the paediatric department, a new space for her were she quickly picked up new skills and knowledge. Umu H S Lawan is very reliable and trustworthy. We hope she will stay working clinically after she finishes her new degree".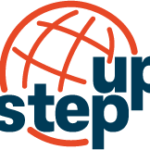 Study results
Not available
News and updates:
Not available