Personal information
Name: Loveth Freeman
Date of Birth: 16/05/1995
Country: Sierra Leone
Study: Nursing (State registered nurse)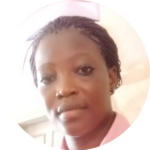 Why I need the iSTEPup Foundation 
I sadly lost my parents when I was young and instead was cared for by my Auntie and Uncle. They did not treat me and my sisters well and have since refused to support us through any education. I have tried many ways to secure funding and sponsorship in the past to help my education but none have been available. However I am still determined that furthering my education is my goal and I will continue to strive for it. My whole life I have wanted to be a nurse. Working in the emergency unit, I can see the nursing career in a different light. I can now see that a solid and broad education is the best way to equip myself to serve my patients. I have the determination to study and I will not take any short cuts. Now with this sponsorship I will become a State Registered Nurse (SRN) so that I can provide the best healthcare services to Masanga Community and the country as a whole.
Buddy 
Rebecca Davy, Medical Doctor.
My name is Becky Davy and I am a doctor from the UK. I was volunteering in Masanga Hospital, Sierra Leone for 6 months and during this time I worked closely with Loveth on the Emergency Unit, where she has been volunteering. She has worked hard to gain skills and education to get herself to this point and I could see that she had great potential. Loveth is very caring and builds great relationships with patients on the ward as well as other staff. Often the work involved caring for palliative patients or patients with stigmatised diagnosis – yet Loveth was able to navigate these difficult areas of work with ease. I was impressed with her performance in hospital training and was encouraged that she had what it takes to become a State Registered Nurse. I am so happy that I-Step Up is helping Loveth get to her goal and I cannot imagine how many patients this will benefit over the years – thank you.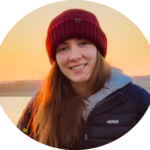 Study results
Coming soon